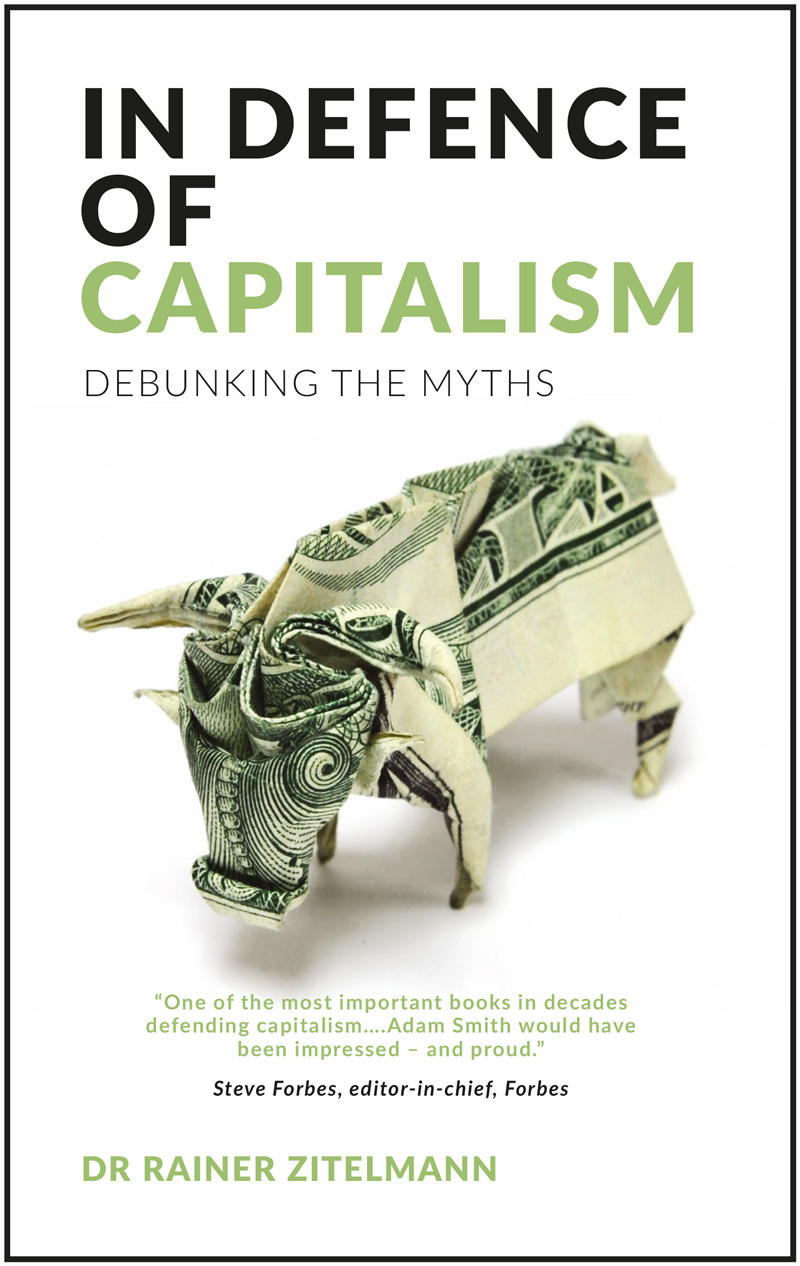 This book is being published in 30 languages around the world.
"One of the most important books in decades defending capitalism... Adam Smith would have been impressed – and proud."
Steve Forbes, editor-in-chief, Forbes
"The many myths critical of capitalism are refuted with a wealth of facts and cogent arguments that the critics will not be able to effectively answer. Anyone who wants to know the truth about capitalism should read this book."
John Mackey, Whole Foods Markets founder
"This long-overdue book forensically examines—and thoroughly rebuts—ten of the most popular anti-capitalist talking points. Finally, somebody has done it! And not before time."
Kristian Niemietz, Head of Political Economy, Institute for Economic
Affairs, London
"This book answers a critical need, especially as illiberal politicians now blame capitalism for the misery they themselves created through interventionist economic policies. Let us be grateful that In Defense of Capitalism provides a thorough review of the facts that make our case."
Brad Lips, CEO ATLAS Network
"In his book In Defense of Capitalism, Rainer Zitelmann exposes the myths and superstitions that you were taught in school and provides you with a scholarly-yet-eminently-readable explanation of economic reality."
Professor Thomas DiLorenzo, Senior Fellow, Ludwig von Mises Institute, and
author of How Capitalism Saved America and The Problem with Socialism.
Order your copy now from:
The Author: RAINER ZITELMANN
Rainer Zitelmann is a historian, sociologist and multiple bestselling author, whose books include Hitler's National Socialism and The Power of Capitalism. He published 26 books. His books have been translated into numerous languages around the world. In recent years, he has written articles and been the subject of interviews in leading media such as Forbes, The Daily Telegraph, The Times, Le Monde, Corriere della Sera, Frankfurter Allgemeine Zeitung, Neue Zürcher Zeitung, and numerous media in Latin America and Asia.